March 2021 Content Wrap-Up
The biggest news of March was my youngest son Joshua getting married, and my wife and I once again becoming empty-nesters. I say "once again" because we experienced this briefly when our middle son Nicholas was serving a 2-year LDS mission in Sweden and Josh left for his mission to Argentina. But that time alone was short-lived due to Covid, and my in-laws, who had been serving a senior mission in London, were sent home early and, because their home in California had been rented out while they were gone, had nowhere to go, and so moved in with us. But we're back to empty-nester status and enjoying the quiet, less messy, fewer dishes, much smaller grocery bill life. I should also add that we're thrilled to have Josh's wife Reagan in the family!
The picture on the right is of Josh and Reagan, with my two other boys, Preston and Nicholas. Sadly, our oldest, Audrey, was unable to fly out from Minneapolis to attend.
On the work front, this month felt less like I was drinking from the fire hose. I'm enjoying my new role, and have quite a few big things on the horizon. From a content perspective, I also wrapped up (finally!) some content projects with a former client and have handed off remaining work to a fellow MVP, and am starting to think about content I'd like to work on this next month. I have a CMSWire article in the pipeline, a solid schedule for the Office Hours interview series, and, as always, tweetjam plans.
With the Microsoft MVP Summit wrapped up this week, I have a ton of notes and ideas for new content and interviews. Then there is the upcoming #ShiftHappens Conference happening April 20th-22nd. If you have not yet registered for this free event, be sure to sign up! I'm moderating two sessions: the first is with tyGraph CEO, Ed Senez (@edsenez) and fellow MVP from MottMacDonald, Simon Denton (@buildbod) on leveraging Microsoft 365 analytics, and the other is with Melinda Morales (@trulymelinda), Richard Vine (@viney001), and Phil Childs (@PhillipChilds) from Dyson on using the M365 Maturity Model to maintain adoption success.
With states and cities beginning to open up, and the first of two covid shots completed, I'm starting to think about event plans going forward. Still not sure what is happening with Microsoft Inspire this year — it's still slated for July, but no word about whether it will be in-person. Methinks we'll be virtual again this year, however, we should see a number of in-person events happening in Q4, and I'm fully expecting to attend Ignite, Inspire, ESPC and the MVP/RD Summit in-person in 2022. We're getting there…
Oh, and one other major milestone this past month: SharePoint turned 20! Happy birthday, SharePoint!
#MVPbuzzChat Interviews
Things were a bit quiet on the #MVPbuzzChat interview schedule, but I was able to connect with two new MVPs: Joymalya Basu Roy and Don Kirkham. As always, there is an open invite to any MVPs or RDs out there who might be interested in participating.
Webinars
I joined AvePoint's Chief Brand Officer and fellow MVP+RD Dux Raymond Sy (@meetdux) and guests for two webinars this past month, geared toward the healthcare industry. For the morning webinar (US+EMEA), Dux and I were joined by Pascal Carpentier, Head of Information System and Technology at DNDI, and in the afternoon (APAC), we were joined by Frances Waterford, CIO, Cancer Council NSW, to hear some of their best practices on how non-profit healthcare organizations can best migrate, manage and protect data in the Microsoft cloud.
Community Poll on SharePoint
As part of my research into the SharePoint on-premises space a few years back (early 2017), we learned that the typical organization using SharePoint maintained, on average, 2.5 versions of the platform. In other words, most SharePoint customers were/are maintaining multiple environments. Since that study (funded by Microsoft and a dozen leading ISVs and SIs), I wondered if that number had changed at all. My perception is that the movement toward SharePoint Online has been increasing, but since Microsoft does not publish this data, I took it upon myself to do a non-scientific community poll, asking people which version (or versions) of SharePoint they currently use in production. Check out the results:
Two Flavors of Office Hours
The saga of the Office Hours continues! In case you're confused, there are now two versions of Office Hours: under the AvePoint brand, I host the Office Hours series, broadcasting live on the 1st and 3rd Wednesdays of each month. These are 1 on 1 interviews with technologists and experts from the community, and each episode focuses on one key topic. You can register here to receive notifications of future topics, such as my upcoming discussion with Microsoft's Erica Toelle (@ericatoelle) on what is happening with Microsoft 365 compliance features.
And then there is the long-running M365 Community Office Hours live stream, which runs at 8am Pacific every Monday. This one remains under the CollabTalk brand, and is simulcast on Facebook, YouTube, Twitter, and LinkedIn as a 90-minute AMA (ask me anything) where we attempt to answer questions from various community sites — and from our live audience. We always have a blast with 5-8 MVPs participating each week, and occasionally we provide some actual value 🙂
#CollabTalk TweetJam on the Partner Ecosystem
For the March tweetjam, we focused on the state of the Microsoft partner ecosystem, inviting a panel of experts, MVPs, and partners to discuss the expanding opportunities within the ecosystem, and where Microsoft can improve in its partner relations. In my post-tweetjam interview, I was able to connect with AvePoint's new channel chief, Jason Beal (@varoholic) to get his take on the ecosystem.
Blatant Self-Promotion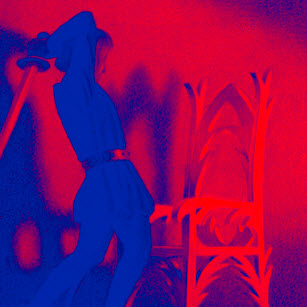 And to wrap up this month's content entry, some music-related links! Long-time friend from the SharePoint community, Keith Richie (@krichie), who is also an accomplished musician and composer, was kind enough to create a remix of a song that i created about a decade ago with mutual friend and former Microsoft peer, Mike Watson (@jmikewatson). The song, The Silver Chair, was recorded on a rainy Seattle afternoon, but never really finished. Keith stripped out all but the vocals and then recreated the song from the ground-up, creating a much more polished version. If you're a fan of the Tron 2.0 or Blade Runner soundtracks, you'll enjoy this:
And that's it for the month of March. More plans for April, and yes, I'll be blogging/writing more going forward! In fact, one of the posts I want to write is about the failures of multi-tasking, and the additional work (physical and mental) required to move between multiple clients. For now, I am going to grab lunch and prep for my next meeting. Ciao!