#MVPbuzzChat with Mike Nelson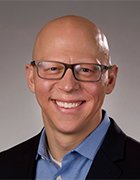 For Episode 86 of the #MVPbuzzChat series, I connected with Cloud and Datacenter Management MVP Mike Nelson (@mikenelsonIO), a Solution Architect at Pure Storage based in Northern Wisconsin. Mike has been involved in IT for more than three decades in various management, architecture, engineering, and consulting roles. In addition to his Microsoft MVP, Mike is a Microsoft Azure Advisor, Citrix Technology Advocate (CTA), and VMware vExpert. He currently leads several user groups, including a Cloud user group and a VMware User Group (VMUG).
In this episode, Mike and I talk about his focus as an MVP originally in Hyper-V, on-premises and hybrid datacenter solutions, and more recently Azure Edge — which is a huge piece of Microsoft's cloud strategy. Mike has a great perspective on the growth of Azure and how organizations are transitioning to the cloud, and shares some insights into questions he hears from customers and how he advises them to move forward.
If you would like to follow Mike or reach out and connect with him, you can find him on Twitter, GitHub and LinkedIn, as well as through his blog at https://mikenelson.io/
You can also find this episode on the CollabTalk Podcast on Soundcloud, as well as on iTunes, Google Play, Stitcher, and Spotify.