Why Digital Transformation Projects Fail
The following is an interview with Barry Jinks, founder and director of Colligo, a leading provider of SaaS software solutions for extending the collaboration and content management functionality of Microsoft SharePoint. I recently caught up with Barry to get his thoughts on the role of change management within digital transformation, and how the Microsoft community has evolved since founding the company more than two decades ago.
—–
CB: Barry, thanks for taking the time to connect. For those who don't know you, why don't you introduce yourself?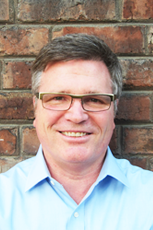 BJ: Hi. I'm Barry Jinks, founder of Colligo. I'm based in Vancouver Canada, but I travel all over the world helping customers to solve information governance problems.
CB: For those of us who have been in the SharePoint community for many years, we're probably all familiar with Colligo. Tell us a little about the company, and how you got started.
BJ: I started Colligo 20 years ago. We have always been focused on helping customers govern their critical data by making it easier for employees to access and store information. We started out with mobile collaboration, then branched out into email management, compliance and records management tools.
CB: Yes, you guys have been in this space pretty much since the beginning, back when SharePoint launched. I believe I ran into your team at the first or second SharePoint Conference while I was still a Microsoft employee.
BJ: We were one of the early entrants into the SharePoint market, launching our first SharePoint product in 2006. I remember participating in the early SharePoint shows when only a handful of companies were part of the community. Today the market is orders of magnitude larger, and both Colligo and Microsoft have changed significantly. But we are still fundamentally focused on the same thing.
CB: We joined forces in 2017 to produce an eBook on digital transformation, and, specifically, to support change agents within the enterprise (SharePoint Transformed: A Game Plan for Digital Workplace Heroes). In our eBook, we talked about how organizations need to ensure that their digital workplace vision includes strategies for building a culture that is collaborative, nimble, and secure. Has anything changed, in your perspective, from that broad guidance?
BJ: Those things are still really important but, given recent events and changes in regulation, the need to emphasize security and privacy have increased. In addition, information governance is becoming a much bigger focus for companies and government agencies.
One example of a regulation that is driving change is the EU General Data Protection Regulation (GDPR). It's affecting how organizations need to manage and secure employee and customer information. So data needs to be structured in a way that makes it easy to find and delete, if required. That's a real challenge for large, multi-national organizations. As well, there are growing requirements to preserve the anonymity of employees and how they are working with corporate information.
CB: There has been a lot of talk in countries around the world about following the EU's lead. Australia and South Africa both have similar information protection initiatives underway, and even here in the US there are individual states that are trying to move forward with plans faster than what the Federal government is doing. In my view, the role of the information worker is becoming increasingly important.
BJ: Indeed. In the U.S., the National Archives and Records Administration (NARA) is driving the digitization of all government information, so the amount of data being managed is exploding. Add to that the fact that all government agencies have been challenged in the governance of email records since the issuance of the Managing Government Records Directive, M-12-18 (dated August 24, 2012). For U.S. government agencies, the need to ensure compliance with M-12-18 and the ability to respond to FOIA requests involves complicated processes which were a burden on individual employees.
To learn a bit more about how FOIA requests are being managed today, you might want to look at this case study.
CB: Going back to our roots in this community, where does SharePoint play within this digital transformation? SharePoint has had somewhat of a resurgence over the past 2 years. What do you think is behind this surge, and do you see the platform continuing to grow?
BJ: SharePoint has always been a disruptive product, and in its early days it challenged the traditional document management platforms by being much easier to use. That drove a huge uptake by companies all over the world. But at the time it lacked the records management and information governance capabilities needed by large organizations. That all changed about 10 years ago, with the release of SharePoint 2010. For the next 5 years, it quickly gained ground and became a serious platform for corporate and government document management.
CB: Yes, I remember it well. I moved from Microsoft into the ISV realm at the time of the 2010 release. My life back than was all about migration and administration software, and few customers were formally looking at moving their production systems to the cloud.
BJ: That's right. At the time of the 2010 release, most customers were using SharePoint on-premises, but many were looking at moving at least some of their data online. Microsoft responded by bringing SharePoint into Office365, but they struggled a bit in the beginning to understand where it would fit in the long term strategy.
As you recall, a few years ago (Microsoft CVP) Jeff Teper re-joined the SharePoint organization and brought in many really talented MVPs and consultants, such as Dan Holme, Chris McNulty and Naomi Moneypenny, to help develop and launch new capabilities for SharePoint that made the online product meet or exceed the capabilities of the on-premises version. In the last couple of years, they have also been putting a lot of emphasis on governance with tools like the Compliance Manager.
With a new focus on the product, great management and execution, and advanced governance capabilities built into the platform, Microsoft has been hitting it out of the park with SharePoint over the past two years. And it shows in the acceptance by the marketplace.
CB: If you recall, a lot of the press 10 years back and even 4 to 5 years ago was all about how the mobile experience would completely displace the PC. That hasn't really happened. Instead, people seem to be using multiple devices. Has your view on mobile changed, or remained the same? And what are your predictions for mobile?
BJ: That's a really good question. What we've seen is a leveling off, or slight decline in PC shipments over the past decade, while mobile devices had a significant increase. Recently, however, the smartphone device market seems to have reached a plateau. Despite that, the market for mobile software applications continues to expand rapidly.
To me, this indicates that, as you said, since the introduction of the iPhone in 2007, smartphones have become a second computing device for people, rather than a displacement of desktops or laptops. It took quite a few years for smartphones to reach saturation, but now pretty well everyone has at least two devices. Despite the flattening out of demand for devices, there's a continuing expansion of the things people can do with mobile devices, hence the increase in app usage.
CB: I always use the example of the free wi-fi at an industry conference, and how planning teams always seem to grossly underestimate the bandwidth needs of attendees. I believe the average attendee has 2.5 devices in active use. For me personally, I do the bulk of my work on my server in my home office, but I rely on mobile devices and a handful of powerful apps to help me find and retrieve data and get priority work done when I am on the road.
BJ: At Colligo, the focus is on the use of mobile devices for business applications. So it's important to bear in mind that the data being collected about mobile computing trends is an aggregate of consumer and business applications. And there's definitely a difference in how people use computing devices for their work as opposed to their personal lives. For example, most people who work in offices, sit at a desktop or laptop for most of the day. They use their mobile phone occasionally to check social media, during breaks or after work. But the PC is their primary computing device for work.
CB: Exactly. But I also want to be able to attend an event without carrying a laptop bag around, and if needed, be able to access or edit documents or data as I interact with partners or customers, all from my mobile device. I'm not going to sit and write a 2,000-word article on my smartphone, but I should be able to interact with SharePoint, my CRM platform, and other tools.
BJ: When we launched our mobile products, we focused on the niche of workers who spend a large percentage of their day away from their desk – the so-called "mobile worker," such as technicians, service people, construction managers, even airline crew members – in industries where information governance is critical. These are industries like utilities, oil & gas, airlines, and government agencies which are regulated or have a high risk of litigation.
CB: Yes, otherwise known as frontline or firstline workers.
BJ: Yes. When we first looked at that market we realized that, while the need to provide highly usable applications to their mobile workers was growing, there was a lack of tools available. There were many mobile applications on the "app stores" but the vast majority were not secure enough or manageable in the way that large organizations required. So we went about building applications that would balance the organizations need for governance with employees need for ease of use.
That prediction turned out to be right and today we have customers all over the globe that rely on our apps to deliver critical information to mobile workers. The market continues to grow rapidly while the penetration of smartphones and tablets continues to expand.
I believe the need for our products will expand in the future. As mobile workers get more reliant on mobile devices in their personal lives, their expectations for great user experiences in the workplace will rise. They will want more intuitive apps that make them more productive. On the other hand, given recent trend in compliance and information governance, organizations will expect that the apps they deploy are capable of greater control and more security.
CB: I think it is a good thing to see so much emphasis on security and compliance. It's a trend that has, unfortunately, been driven by security breaches and policy lapses. Another healthy trend that I see is an increased focus in not only deploying technology, but in ensuring that there is adoption and engagement on the technology being deployed. Is end user adoption still an issue with collaboration? What are the primary factors you see that are impacting adoption today?
BJ: Studies have shown that collaboration leads to better business outcomes. Collaboration is a uniquely human process since it's about people working together to achieve a result. 1+1 =3. So without people – and the right people – being fully engaged in the collaborative process, the result will be less than optimal. So "adoption" of the process and, hence, the tools that facilitate the process is critical.
But most organizations struggle to get leverage from the tools they deploy to help make their workplace more collaborative. Often that's because they deploy the technology and then expect that workers will immediately start to use it. But that's not the case. The tools can be hard to use, or inappropriate to the task that the worker performs. Or there can be a lack of training. Without the proper design, development and deployment collaborative systems will fail.
CB: I talk a lot about the cultural changes required in most technology implementations. Organizations assume "Hey, it's just the latest version of SharePoint. Our people already get it" and that is a huge mistake. That's why I love the idea of having "change agents" who are dedicated to the ongoing support and success of the technologies and processes that organizations deploy. In our eBook, we referred to these people as "Digital Workplace Heroes." Are Digital Workplace Heroes important to business transformation?
BJ: Business transformation projects usually require a monumental shift in how processes are executed. They require new ways of thinking and acting. That means all the stakeholders need to abandon their old ways and adopt something new. These stakeholders consist of several groups such as the board of directors, leadership team, IT department, legal department and the workers themselves.
Transformation projects are implemented alongside the normal course of business. It's like fixing an airplane in flight.
CB: It reminds me of the pit crews in auto racing. The winners are generally determined by the quality and speed of their crew – and their ability to handle change.
BJ: While most stakeholders are open to change, they are understandably skeptical that the project will fail in the end and, during the implementation process, make their workday considerably worse. So they are resistant. Management is resistant to provide the budget and support to greenlight the project in the first place, while the workforce is resistant to implementation.
In order to overcome the obstacles up and down the organization, transformation projects need to have a champion who holds the vision, strategy and execution plan. They need to have the desire to achieve the outcome and the will to overcome the resistance they will face during the process. They need to have the courage to power through the short term failures along the way and always keep their eyes on the prize. They need to weather the storm of criticism, and not waiver from their vision. These people are truly "Heroes".
CB: Do you agree that these change agents are not just a nicety, but essential?
BJ: In my experience, without such a hero or (more often) heroes, digital transformation projects fail because no one is prepared to go to the mat when the going gets tough. Conversely, every successful project has someone willing to risk their reputation because of their belief in the benefits of a successful transformation.
CB: I was talking about and writing about this topic back in the late 1990's. The concepts around change management have not really changed over the past 25 years. Why do organizations struggle to incorporate change management and governance into their culture?
BJ: Most people are happy to continue to do things the way they have always done them. And a lot of people don't see the bigger picture – the benefits of making these changes. The only way to successfully implement change is to have a good plan that's based on solid research, and then a system design and execution plan that accomplishes the transformation goals. Benchmarking and measurement of progress are also key. Once the project is underway, it's all about regular communication and training. People will get on board if you can demonstrate that the hard work they are doing to help things change is paying off.
CB: Ok, Barry, I have one more question: What is the future of collaboration? What will happen with SharePoint, Teams, Yammer, Outlook, and beyond?
BJ: As I said, collaboration is a uniquely human process. Humans are analog creatures, not digital. In my opinion, collaboration tools still feel digital – the "data" is in one place, the "people" are in another, we send a "message" through this service, and the "context" is in this channel etc. But think about how we collaborate around the watercooler – naturally move from topic to topic, throw crap at the wall, encourage others to come in and out of the conversation, get excited about something, show skepticism with our eyes, agree and move on. Around the watercooler, everyone knows where the data is (in your hand or in your head), the people are right there (or maybe a phone call or text away), and our mouths (or the whiteboard) convey the message. That's how humans collaborate and that's how the tools need to evolve.
I think SharePoint is amazing and getting better all the time, but it's not a solution in itself as it's really just about the data. Yammer and Outlook are great at getting messages to people, but they don't connect at an emotional level. About the closest tool we have to analog collaboration now is Teams. And I think the future is bright. The more they can make Teams look and feel like the watercooler the better. That means making it less digital.
CB: What would that look like?
BJ: An analog version of Teams would be more context aware and intuitive, including awareness of your geographic location and who's around you. Moving the collaboration effortlessly from mobile device to laptop to whiteboard to TV etc. Supporting interfaces such as voice, video, touchpads etc. without needing to know how to use a new "service". Understanding what data is needed right now and providing real time analysis to help reach conclusions about it. Intuiting who is best suited to provide subject matter expertise at that exact moment and connecting them into the conversation. Automatically storing the progress made and communicating that through alerts to all stakeholders.
Of course, that's easier said than done, but I think we will be there in the not too distant future as Microsoft is putting a lot of effort into making Teams and all their platforms better.
____________
Thanks to Barry for sharing his insights and experience on this important topic.
For those who are interested, you can download a copy of the eBook from the Colligo website here: SharePoint Transformed: A Game Plan for Digital Workplace Heroes