#MVPbuzzChat with Paul Stork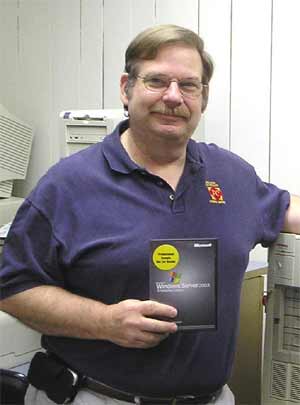 In Episode 74 of the #MVPbuzzChat series, I connected with long-time SharePoint consultant and fellow Office Apps & Services MVP Paul Stork (@pstork) principal of Don't Pa..Panic Consulting in Cleveland, Ohio. Paul is someone I've known for most of the last decade through the various SharePoint Saturday and other regional events, but who, like me, is pulling back from a lot of his travels and focusing more on his training modules and client work, as well as family activities.
In this episode, Paul and I start off talking about his passion for the new PowerApps and Power Automate (Flow) capabilities, his thoughts on the survey that I initiated with fellow MVP Mark Rackley looking at community feedback on the licensing changes, and how his focus has really shifted from SharePoint to the Power Platform over the past couple years. As a 12-time MVP focusing most of that time on SharePoint, Paul has a great perspective on the evolution of the community, and talks about how the needs of his customers and the people who attend his workshops and sessions have also evolved and matured. I enjoyed the discussion, and it's a great reminder of how fast technology changes — and we need to constantly adjust and change, as well.
If you would like to connect with Paul, you can find him on Twitter, Facebook, and LinkedIn, as well as through his blog at http://www.dontpapanic.com/
Additionally, this interview is available on the CollabTalk Podcast, which you can find on Soundcloud, iTunes, Stitcher, and Spotify!