#MVPbuzzChat with Haniel Croitoru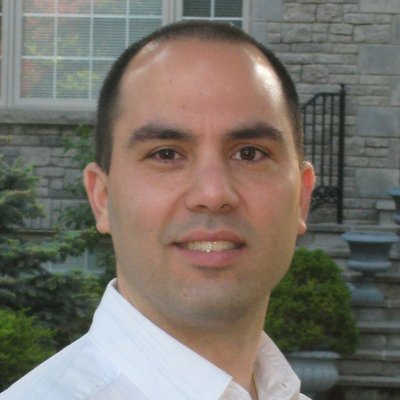 For Episode 22 of the #MVPbuzzChat series, I chatted with Haniel Croitoru (@HCroitoru), an Office Servers and Services MVP who cut his teeth on SharePoint and the rest of the Office 365 suite, but has more recently expanded his focus to include the Business Solutions space. Haniel is a Lead Consultant with 2toLead in Toronto, Canada.
In this video, Haniel and I discuss the topic of workplace automation using Teams, Flow, PowerApps, Forms, SharePoint, and PowerBI. As Haniel describes it, workplace automation is about streamlining communication and collaboration, and then identifying and eliminating any inefficiencies through business process automation. Within the Office 365 stack, this might include Microsoft Teams, Microsoft Flow, PowerApps, Microsoft Forms, Power BI, and of course SharePoint.
As Haniel shares some customer experiences (much of his work is NDA, so he wasn't able to share many specifics), you begin to understand why this movement by many MVPs away from an individual tool (like SharePoint) and toward more of a DevOps or Business Solution-focus is happening: the modern workplace is increasingly complex, and no single tool will solve all business needs. Organizations require end-to-end solutions that may span many individual tools — but they want to manage them consistently, ensuring they are compliant, scale-able, and well-managed. The interest in and excitement around these various business solutions is part of the reason why Microsoft continues to see dramatic growth around their cloud and productivity services. If you're interested in this topic, take a look at two of Haniel's most recent presentations: Increasing Project Efficiency using Microsoft Teams, and Introducing Microsoft Forms – A New App for your Business Process Toolbox.
If you're interested in connecting with Haniel directly on these topics, you can reach him through the Microsoft Tech Community, LinkedIn, Twitter, and SlideShare.